Thai Prime Kitchen & Bar is a wonderful addition to "Chain Row"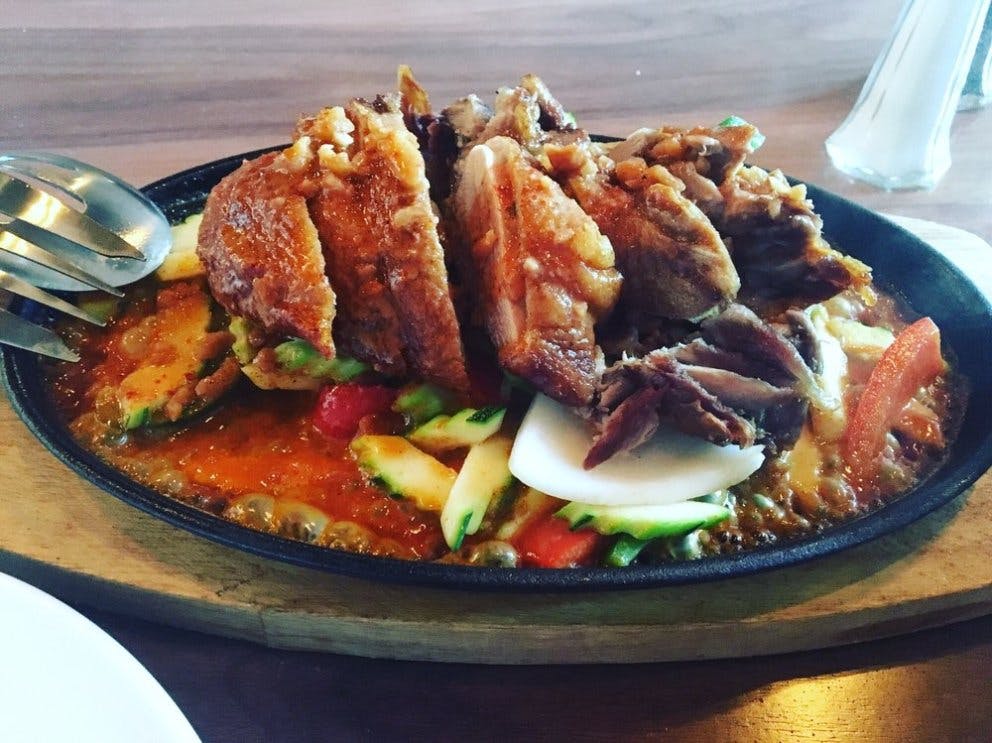 Thai Prime Kitchen & Bar is a new upscale Thai restaurant located in the retail and office complex next to Davidoff of Geneva, Cooper's Hawk, Texas de Brazil and Del Frisco's Grille. You might already be familiar with their sister restaurant in Pasco County, Thai Samurai.
Tonight I had planned to go to the gym, but my husband called me and told me to drop my plans so that we could check out the grand opening of Thai Prime. #thisiswhyiamfat
The menu at Thai Prime includes a large selection of traditional Thai soups and salads, hot plates, seafood, duck, curry, fried rice, noodle, and vegetarian dishes. Thai Prime is a lot fancier than the typical Thai restaurants that I dine at and the high quality of the ingredients is very apparent in the dishes.
We started off our meal with a Thai Iced Tea and cocktails. The Thai Tea was excellent. The Mai Tai and Rising Sun Lemon Drop cocktails were sweeter than we would have preferred. I'll probably skip the sweet cocktails and order sake or wine on our next visit. For our appetizer we ordered the Gyoza. Good, but I wasn't a fan of the sauce that it was served with. My husband on the other hand loved this appetizer.
The highlight of the night was our entrees; the Panang Duck and the Lobster Overdose. The Panang Duck was crispy on the outside and juicy on the inside. This sizzling dish was served over zucchini, peppers, coconut meat, and crushed peanuts. The panang curry sauce that accompanied this dish was fantastic. The Lobster Overdose was a bit of a splurge, but worth every penny. This seafood platter included grilled lobster tail, jumbo shrimp, scallops, squid, bell peppers, green beans, celery, and carrots in a basil sauce. Portions were generous so we brought home leftovers.
I overheard another waiter telling a table that they have one of the best Pad Thai dishes in Tampa so I will be back to try this dish soon.
Thai Prime Kitchen & Bar is a wonderful addition to "Chain Row" and I know I will be dining here frequently!