I visited today after work, everything about the place is 5 stars!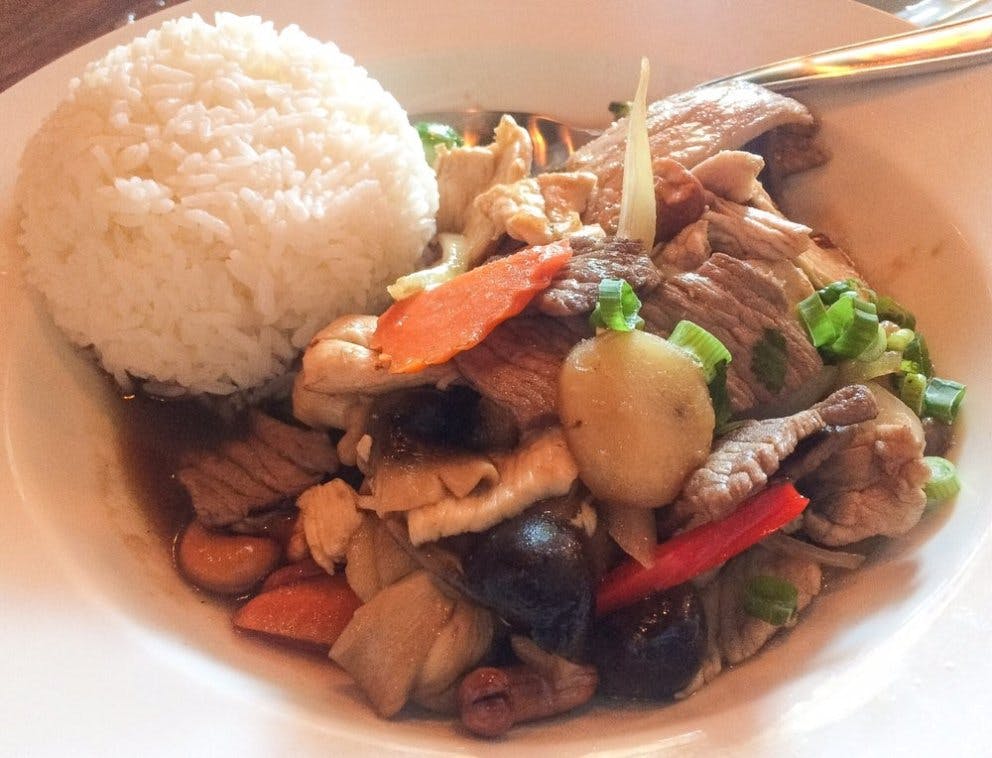 Thai Prime is the latest restaurant to join the Boy Scout Blvd restaurant scene. I visited today after work after hearing that they were having a soft opening. Everything about the place is 5 stars. Food, service, ambiance all are top notch. I went with the pad ke mao (AKA Drunken Noodles). I mistakenly said Medium spice level and I was breathing fire by the end of my meal but it was a very tasty dish. My waitress, who was friendly and attentive, offered to replace it but I decided to build up my tolerance level. I also ordered a Thai tea which was great and helped in calming my taste buds.
The prices are commensurate with the area and the upscale dining experience but not over the top and the portion size was filling. The menu has a wide range of offerings sure to please everyone. The ambiance is very cool – wood features throughout with cool lighting and pop music adding to atmosphere. There's also an outside patio area which I'm sure will be popular with the happy hour crowd. Very nice addition to the area!