A little on the pricier side, but totally worth it!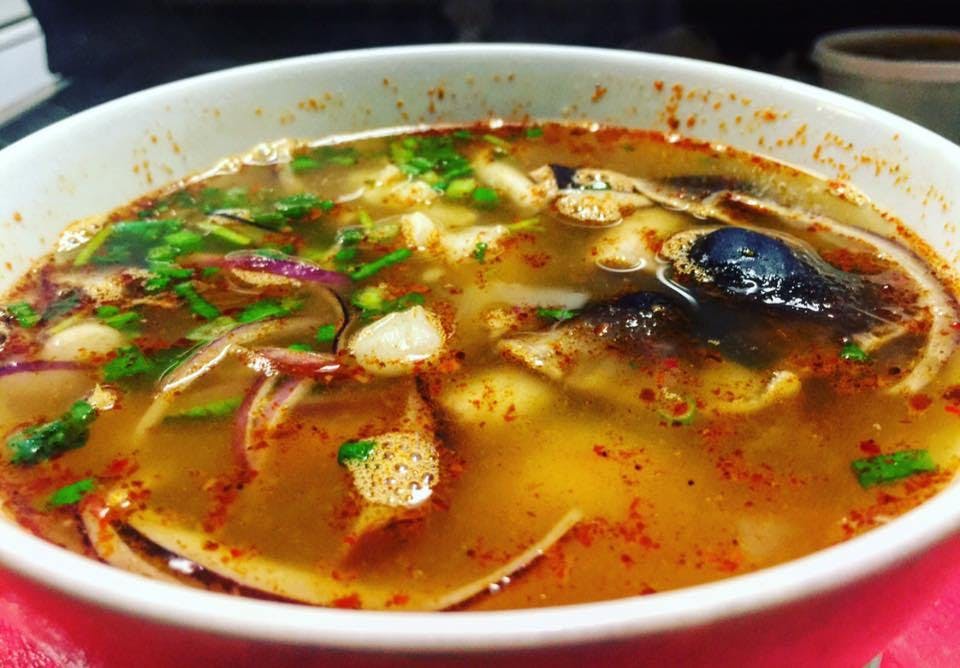 A little on the pricier side, but totally worth it!
I came here with coworkers for lunch on a Friday. There were 7 of us so they put us in a corner table. I love the decor of the place. The wood on the walls, the lights, everything just screams rustic yet modern.
There is a lunch menu. Most of the items run from $13 to $20 on it. That is definitely on the pricier side for lunch, but trust me, it ends up being so worth it.
I got the Yum Duck salad. Since it was $15, I expected it to be a pretty phenomenal salad. They brought everyone soup and a gyoza. The soup was delicious. I found it perfectly seasoned. The gyoza was good too. I'm glad it was chicken, not pork, so I could eat it.
When everyone's meals came, we were all super excited. The portion sizes were large. I managed to finish my salad, but I was barely hungry by the time I got to dinner. There was a generous portion of duck. It was perfectly cooked with a delicious amount of fat. I loved the cashews and cilantro. The dressing was very good too. It was on the citrusy side.
Everyone mentioned that they loved their meal. Service was pretty fast too, we were in and out in less than an hour.
There are definitely more things I want to try on the menu. I wonder how expensive dinner is, with lunch being priced like this, but I'm definitely willing to check it out!